NYNMA Partners and Coporate Sponsors
The outstanding companies in NYNMA's partner and sponsor network are committed to the advancement of technology and business in the greater New York area. They are recognized innovators, pioneers, and experts. They share with NYNMA members their knowledge of the issues, opportunities and leaders of today and tomorrow. This partner and sponsor network provides critical support to NYNMA's most important programs.
Corporate sponsorship of NYNMA provides a unique opportunity for innovative companies to offer their intellectual capital to the NYNMA membership. As a consequence, each derives exceptional benefits through the community. NYNMA partnerships and sponsorships are specifically crafted annually to leverage your greatest strengths in the New York market. Benefits, which are measurable quarter over quarter, include valuable business connections, recognition, thought leadership and brand equity building opportunities.
NYNMA offers three levels of sustaining, annual 12-month sponsorships:
Strategic Alliance Partner
Corporate Partner
Corporate Sponsor
NYNMA would like to thank its Strategic Alliance Partners, Corporate Partners and Sponsors:
Strategic Alliance Partner


NYITC@55 Broad
www.55broad.com
The New York Information Technology Center at 55 Broad Street is the new international hub for the information technology (IT) industry. Developed with the input of entrepreneurs, teachers, the public sector and industry leaders, NYITC@55 Broad takes full advantage of its prime downtown location. Lower Manhattan's historic business district has been the nucleus of innovative, start-up activity throughout the history of New York City, and today offers the level of accessibility, convenience and prominence desired by today's most creative businesses.
---
Corporate Partners: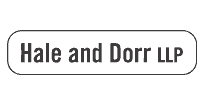 Hale and Dorr LLP
www.haledorr.com

Hale and Dorr enjoys a national and international reputation as a leading technology law firm. The firm is widely recognized in its representation of technology clients and for its expertise in the areas of venture capital, initial public offerings, intellectual property and securities and intellectual property litigation. Our nearly 500 lawyers serve the legal needs of a wide variety of local, national and international clients from offices in Boston, New York, Princeton, Reston, Waltham and Washington and joint venture offices in London, Munich and Oxford. The firm's full-service practice also includes tax, commercial, labor and employment, real estate, environmental, government and regulatory affairs and private client services, and a strong commitment to public service dating from our founding more than eighty years ago.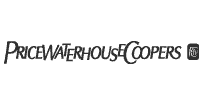 PricewaterhouseCoopers
www.pwcglobal.com

PricewaterhouseCoopers is the world's leading professional services organization. Drawing on the knowledge and skills of 155,000 people in 150 countries, PwC helps its clients solve complex business problems and measurably enhance their ability to build value, manage risk and improve performance. The PricewaterhouseCoopers Global Technology Industry Group (www.pwcglobaltech.com) is comprised of industry professionals who deliver a broad spectrum of services to meet the needs of fast-growth technology start-ups and agile, global giants in key industry segments.


---
Corporate Sponsors






Con Edison Communications
www.electricfiber.com

Consolidated Edison Communications delivers an extensive portfolio of high-value products and services designed specifically for carriers and service providers. Our offerings support strategies in three key areas: Managed Data Transport Services offer high-capacity reliable and redundant network transport, perfect for metropolitan access and point-to-point applications; Co-location services that leverage our strategically located facilities to expand client networks quickly and cost-effectively; Capacity Services provide high-capacity fiber at key geographical interconnections throughout the New York Metropolitan Area.


JPMorgan Chase
www.jpmorganchase.com

JPMorgan Chase is a financial services firm with more than 90,000 people in over 60 countries, which enables us to provide a comprehensive range of capabilities from operating accounts to investment banking services. Our clients include emerging companies, investors, affluent individuals and consumers.



New York City Economic Development Corporation
www.newyorkbiz.com
As New York City�s primary agency for economic development services, the New York City Economic Development Corporation (EDC) works with the private sector to generate jobs, encourage business expansion and help attract new businesses.